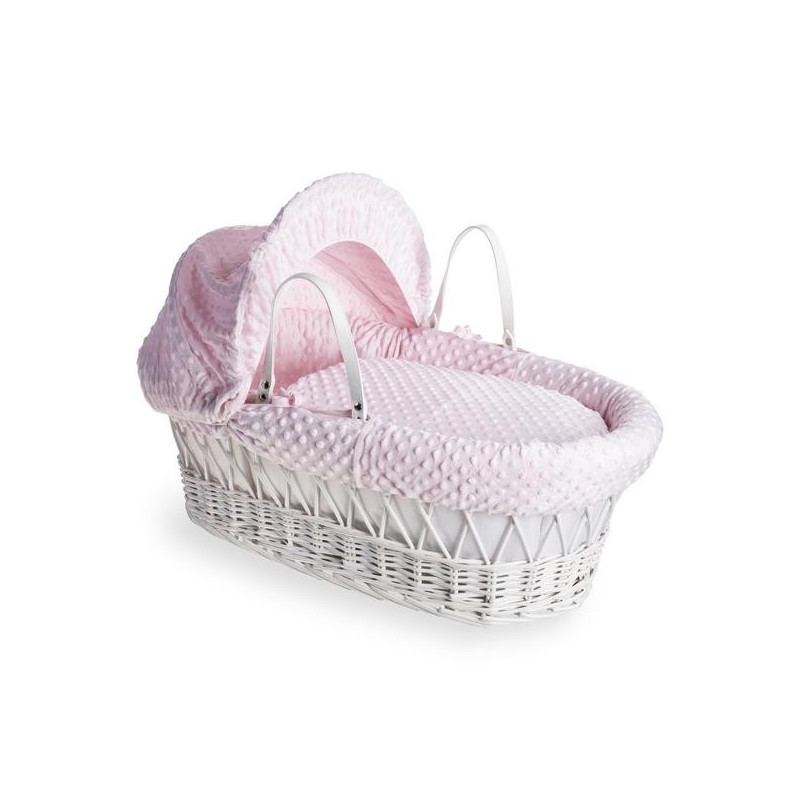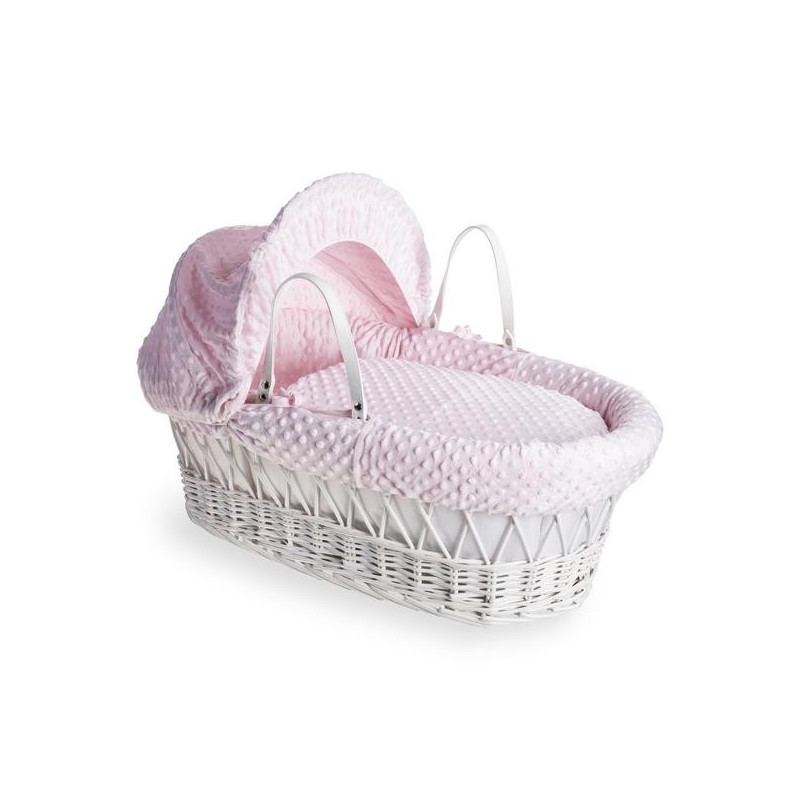  
Cuddles Collection White Wicker Moses Basket - Pink Dimples
Reference:
A deluxe dimple on a wicker basket, dressing made from soft and plush polyester with a dimple design fabric ensuring your child stays cosy and warm. Complete with a soft mattress, hood, hood fittings, quilt and a soft padded liner for extra comfort to compliment the soft fabric. (Stand sold separately)
Suitable from birth to a maximum weight of 9 kg (or until baby begins to roll over, pull themselves up or sit unaided)
The basket is hand made out of wicker, with two leather carrying handles for easy movement. Size of basket is approximately 85cm length x 45cm height x 25cm width.
We do not recommend that you move the basket while your baby is inside. Do not use the coverlet in combination with sleep bag or blanket. Take into account the room temperature and the child's sleepwear. Overheating can endanger the life of your child.
related products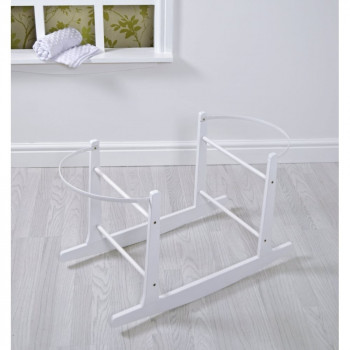 100% cotton jersey Moses Basket sheets. This soft touch baby sheet will enhance the comfort to your baby's Moses Basket. Sheets measure approximately 30 x 73cm.