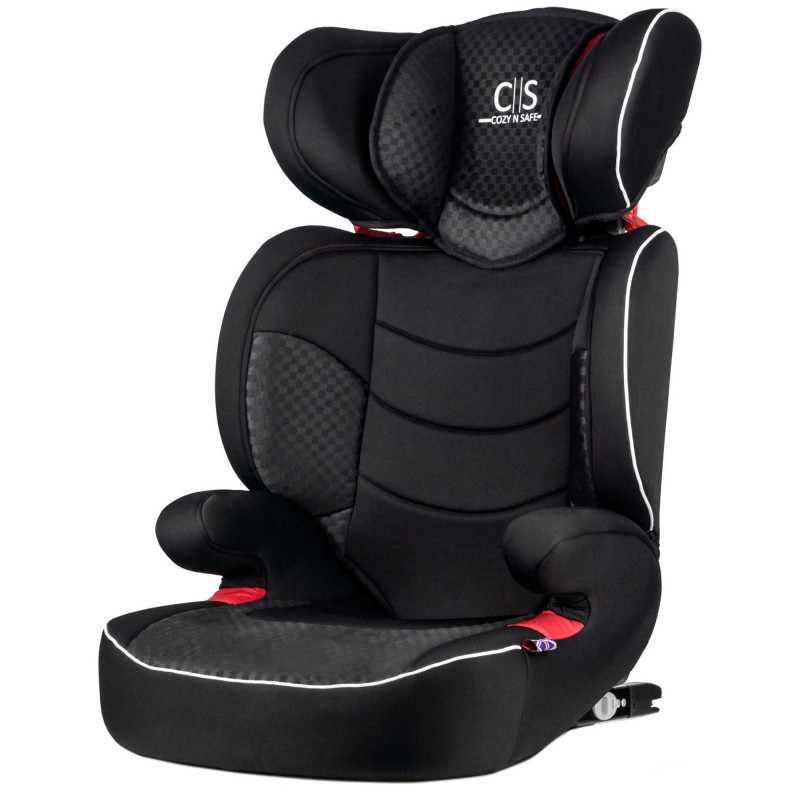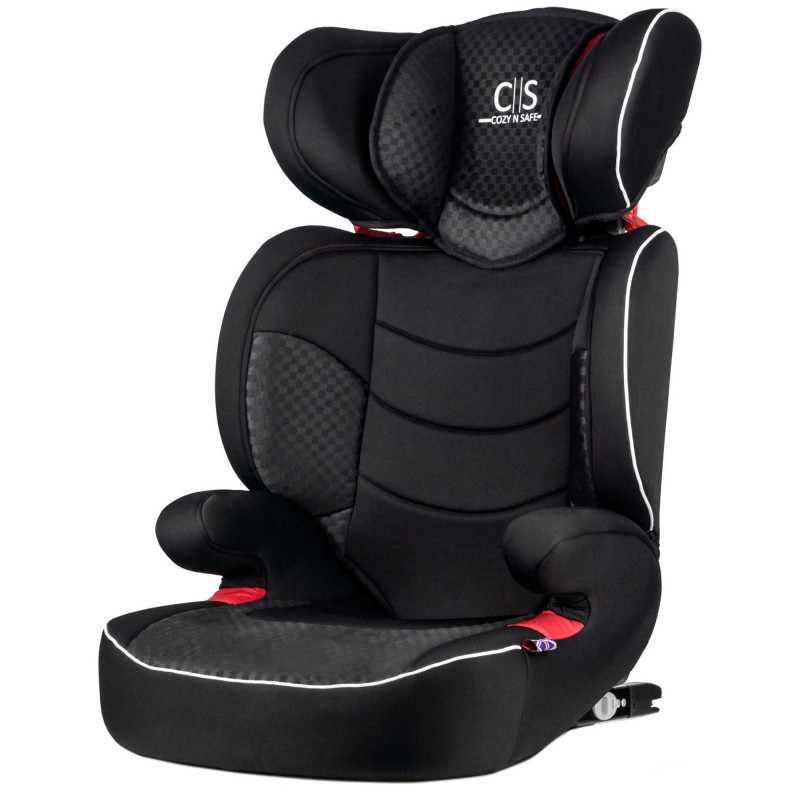  
Cozy N Safe Augusta EZFix Group 2/3 Car Seat - Red/Black
Reference: COZ070
If your child is ready for a high back booster car seat, you won't go wrong with the Cozy n Safe Augusta EZFix Group 2/3 Car Seat. High-backed booster seats may not be the most exciting thing for a child, but they are very useful, offering far more protection than a booster cushion in the event of a collision. The EZFix is the Isofix version of the popular Augusta seat. 
All about me
The Augusta EZFix is a lightweight seat so you can easily transport it between different vehicles as required - very handy if Granny is going to take your little one for a day out! It fits into just about any vehicle as the Isofix points are retractable. If your car has Isofix points you should use the connectors as this makes the car seat even more stable as well as keeping the seat in place when your little one is not sitting in it. If there are no Isofix points, simply fold the connectors away and use as a normal car seat. Whichever way you install it, your child is secured in place using the 3-point belt, with a belt positioner at the head to ensure it's always installed correctly.
The seat, side wings and headrest are well padded for your child's protection, and the headrest is fully adjustable to keep them safe and comfortable as they grow.
For your convenience, the covers are removable and machine washable so you can keep the Augusta EZFix in tip-top shape with ease.
- Suitable from 15 to 36kg (Approximately 4 to 12 years)
- Forward facing
- R44/04 compliant
- Belted or Isofix installation
- Machine washable covers