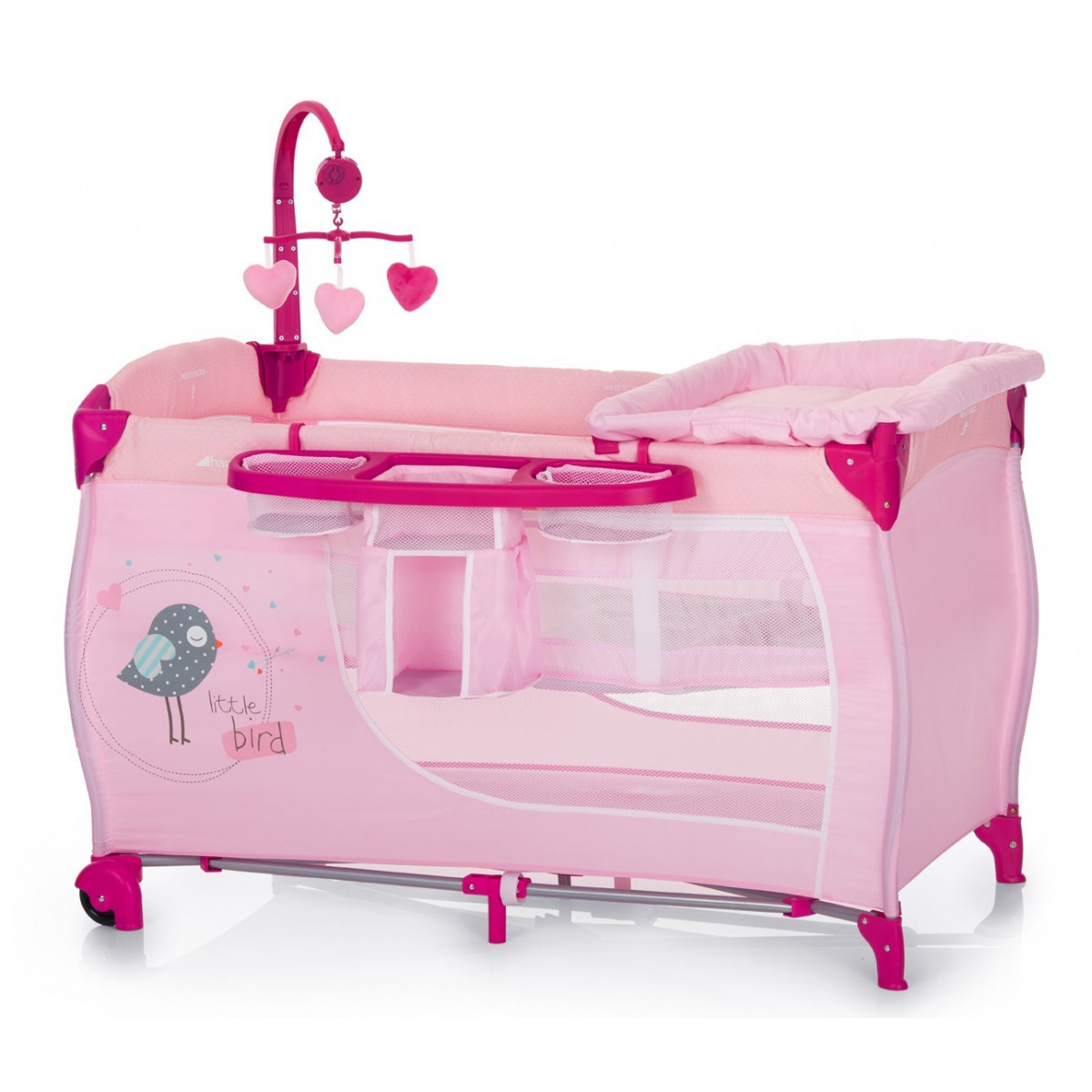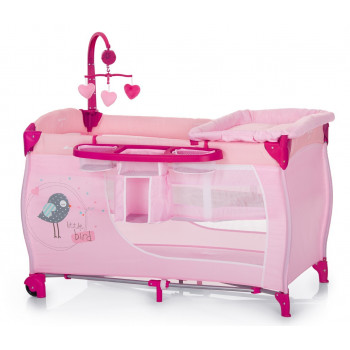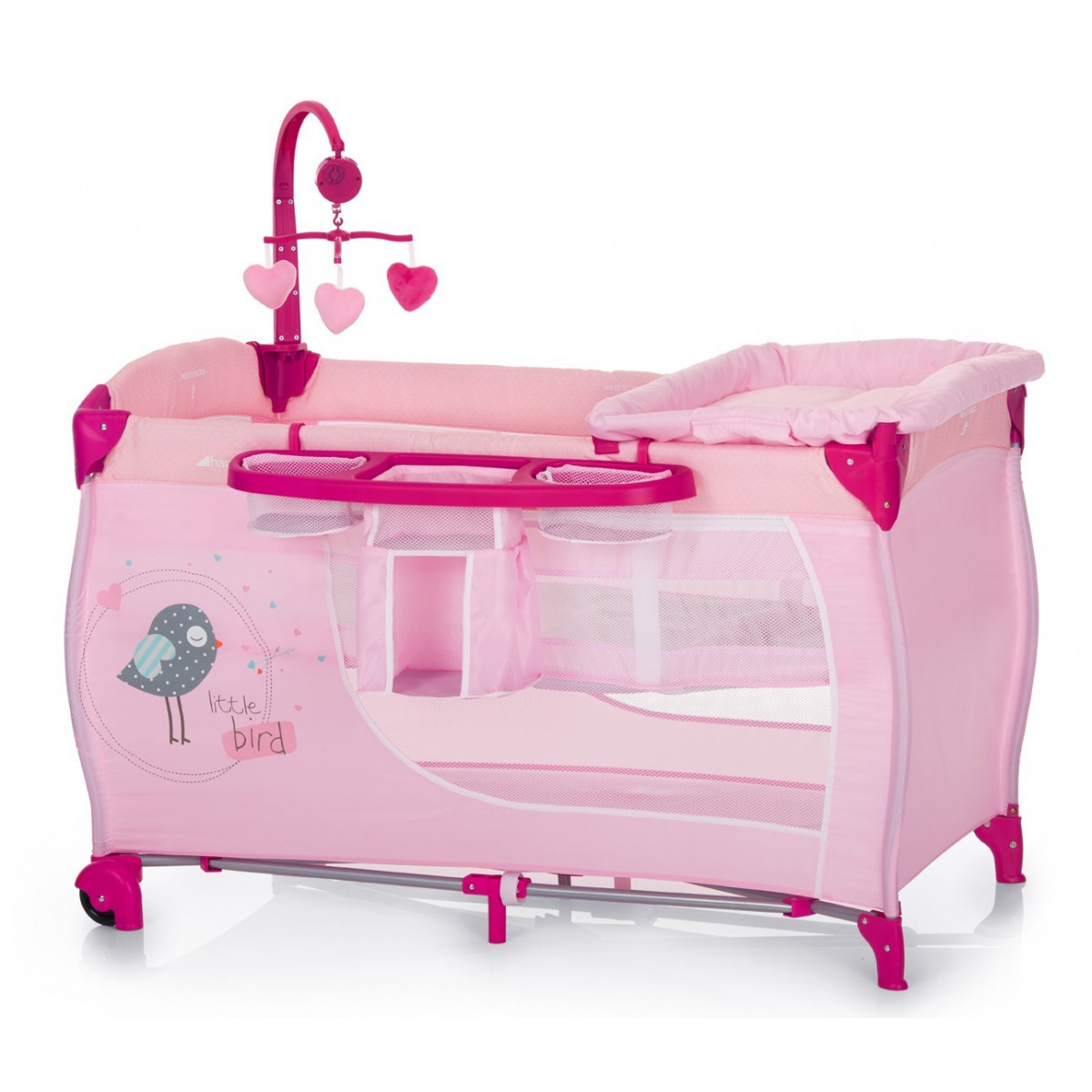  
Hauck Babycenter - Birdie
Comfortable travel or second bed
A complete set from birth onwards
Height-adjustable lying surface
Folds up quickly and compactly
Travelling with a baby has never been as easy. This comfy travel cot includes exclusive accessories and is simply perfect for visiting grandma and grandpa - or for your holiday. Folded down compactly, Babycenter is easy to transport anywhere.
This travel cot comes along with everything needed for travelling: second floor, changing table, accessory tray, mobile, foldable mattress, and carrying bag.
On the second floor, or rather the newborn floor, your little one will sleep safely and comfortably from the very beginning. At the same time, it allows you to lay your baby down in a back-friendly manner.
On the practical changing table, which is to be fixed on the cot, you can change your little one even while travelling. Thanks to the elevated border, your baby will be lying down comfortably and safely. In addition, the lateral storage compartment offers enough place for diapers and other baby items.
The mobile with cute pendants encourages your child to grab and play. Some of our Babycenter models are equipped with an additional music box that puts your baby gently to sleep. 
And what's very practical: the cot can be moved around easily thanks to the two wheels. It can also be built up and folded down compactly with few actions only, and then stored away space-savingly.
Babycenter gives your child the same feeling of safety as at home. Naturally, it can also be used at home.
The comfortable additional Sleeper mattress and Bed Me fitted sheed are available separately as ideal complements.
Stylish travel cot complete with accessories
Bassinet unit included to raise the sleeping position
Clip on Changing table included 
Musical Mobile included
Folds away into its own carrybag

Measurements built-up (max.)
129 x 69 x 83 cm

Measurements folded (max.)
32 x 32 x 79 cm

Measurements lying area
120 x 60 cm
9 other products in the same category: