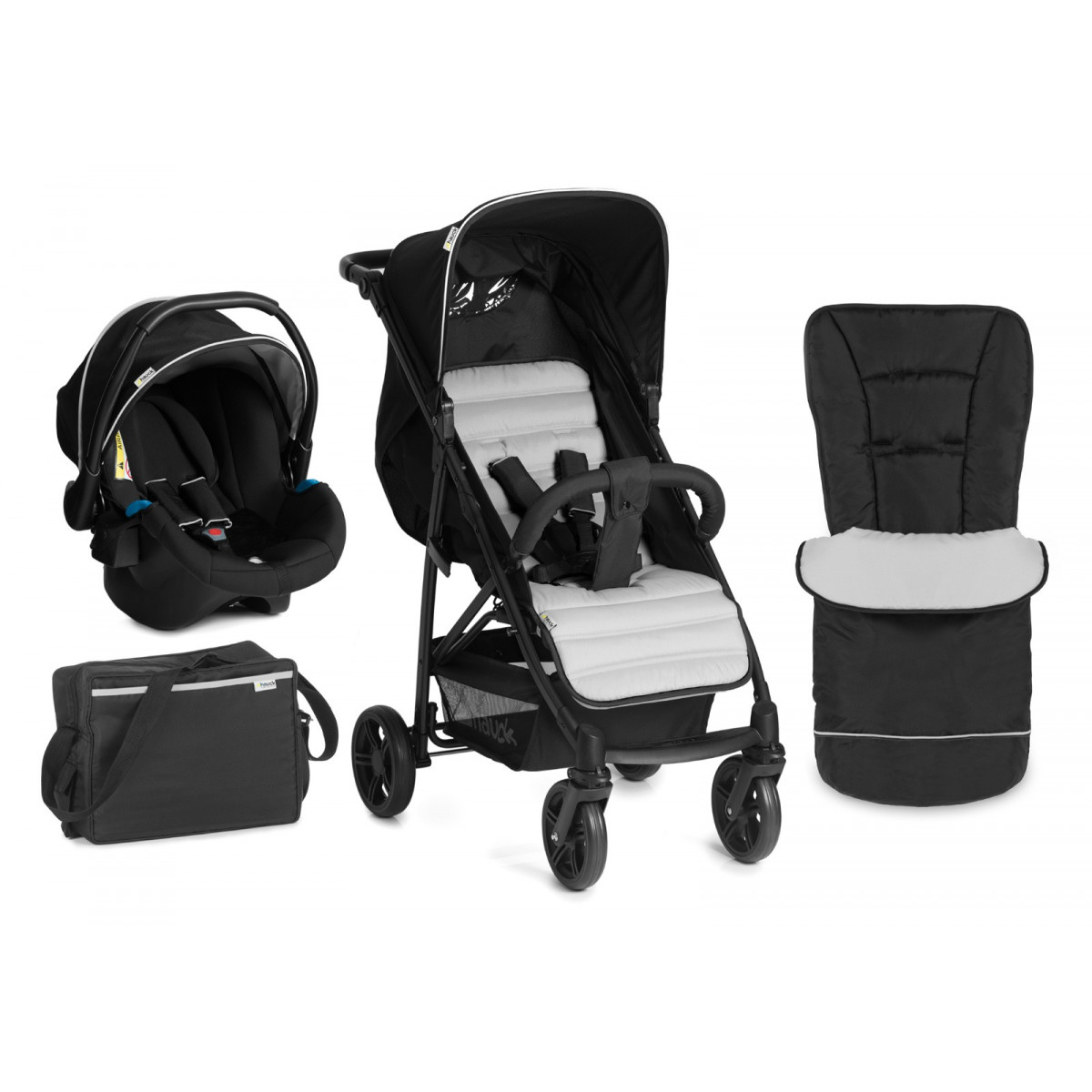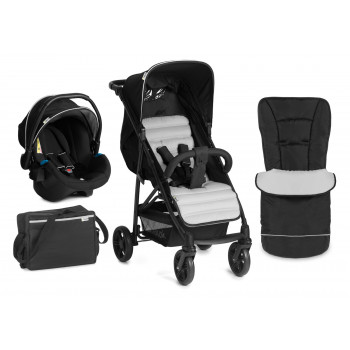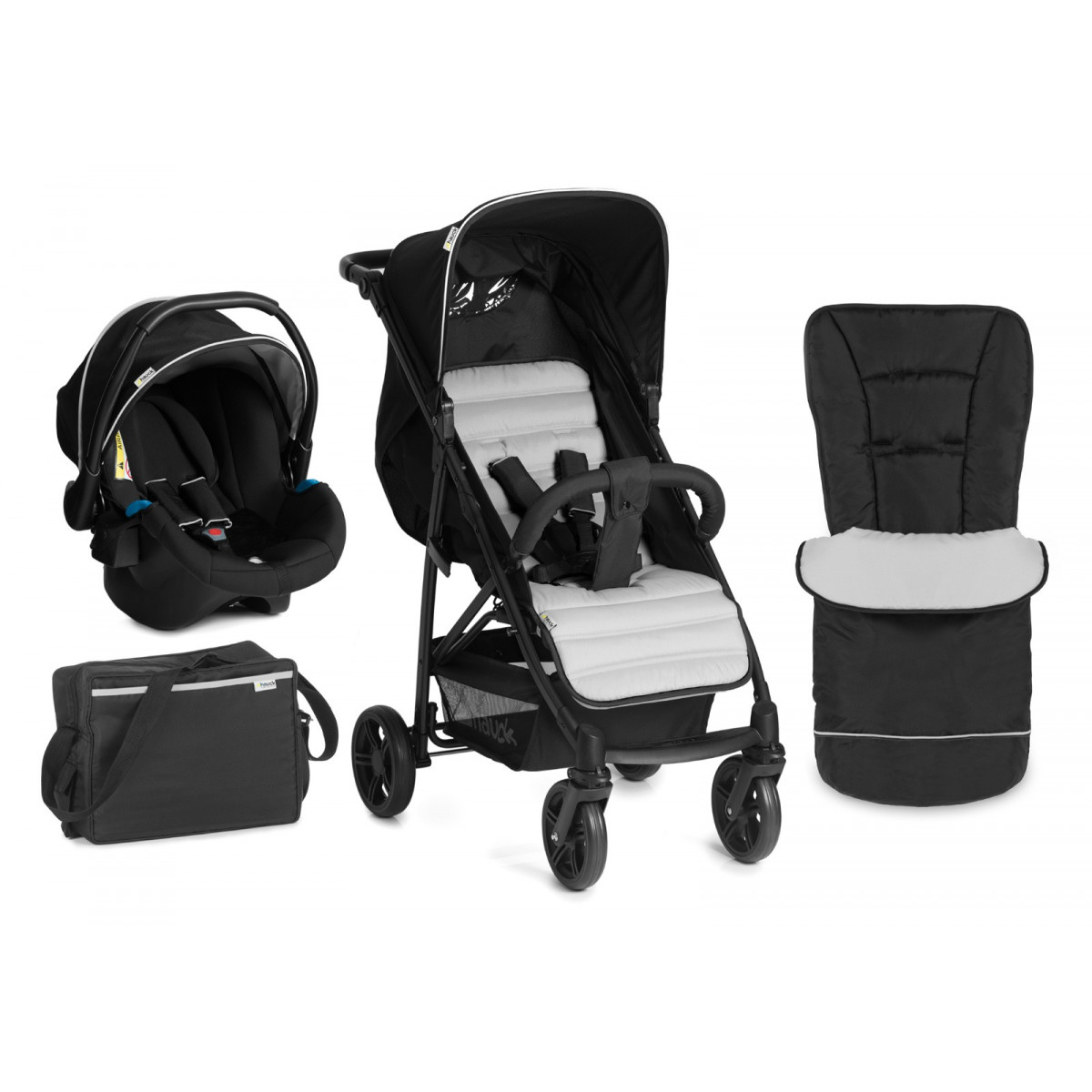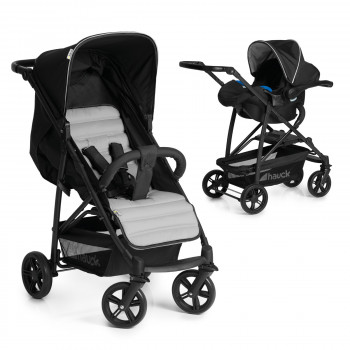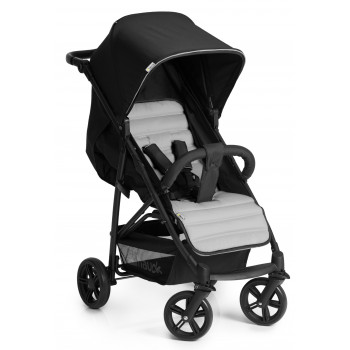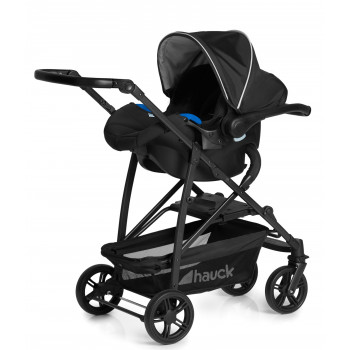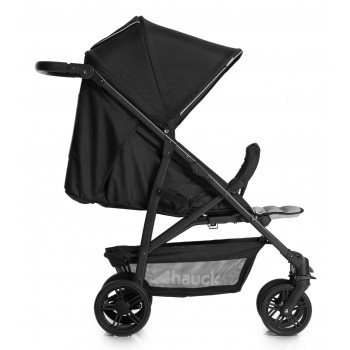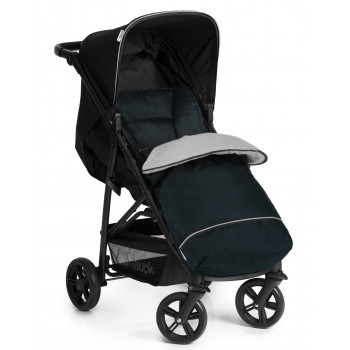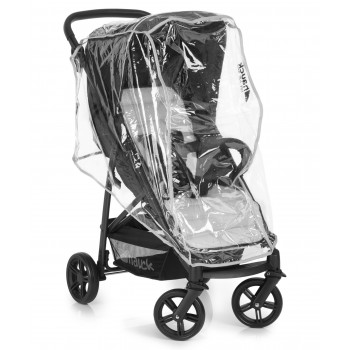  
Hauck Rapid 4 Plus Shop'n Drive Set - Caviar/Silver
You will love the innovative and intelligent folding technique of this sporty stroller!
You will love the innovative and intelligent folding technique of this sporty stroller!
Everything is faster with Rapid 4, because it can be folded up compactly with just one action. The release loop doubles up as a practical carrying handle, making it easy to lift the Rapid 4 onto the bus or carry it up the stairs, while your other hand is free for your child.
The Rapid 4 is perfect for excursions. The front wheels swivel through 360° and can be locked if required and the wheels and suspension gently absorb shocks on uneven ground. The pleasantly soft handle has 30cm of adjustment, so it can be individually adapted to your height.
This buggy also offers your child the highest level of comfort. The high-quality, quilted seat has a backrest with a strap for adjusting into a lying position. The footrest is also multi-adjustable. In the horizontal setting it gives your child a large area for resting and sleeping. The extendible sun canopy can be pulled far forward to provide your child with ideal protection against the weather. Keep a constant eye on your little one through the viewing window in the canopy. Small items can be stored in the pocket in the canopy.
The basket under the seat has space for baby equipment and shopping. The padded, 5-point belt and front bar keep your child safe at all times and the parking brake acts on both sides for safety. Its folded dimensions are so compact that the Rapid 4 can easily be stored in any trunk.
Included in the Rapid 4 Shop n Drive set is our Comfort Fix car seat. With its patented passenger protection system, the Comfort Fix car seat always guarantees a safe car journey. Combine Comfort Fix and Rapid 4 to make a practical Shop'n Drive system. You don't need a separate adapter, because the buggy comes equipped with a fixing device.
The Car seat also has an optional ISOFix base available for easy installation in your car, and simple transfer between car and pushchair.
Data sheet
No of Seat Positions

Multi

Parent Facing

No

Adjustable Handle

Yes

Min. Age

From Birth

Max. Age

6 years

Min. Weight

0kg

Max. Weight

22kg
A sporty stroller with an innovative one-hand fold mechanism
Ideal for trips in bus or train
Height-adjustable handle
The comfortable seat has an adjustable backrest and footrest - including lie flat position ideal for newborns
Optional Isofix Base for the Comfort Fix car seat
Whats included in the package?
1 x Shopper Pushchair
1 x Group 0+ Car seat
1 x Changing Bag
1 x Footmuff
1 x Raincover
Assembled Dimensions
H 104cm x D 92cm x W 54cm (9.3kg)
Folded Dimensions
H 84cm x D 54cm x W 30cm (9.3kg)
*NOTE - The Shop n Drive doesn't include carrycot in video above
16 other products in the same category: